How to do the perfect celebrity photoshoot
In this world where change is the only permanent and constant reality, we are often put in a situation where we 'typecast' some personalities or occasions or incidents. After all, one has to apply their judgement before the change occurs. One such place where we often end up being judgemental more than necessary is how we typecast the way we look at celebrities.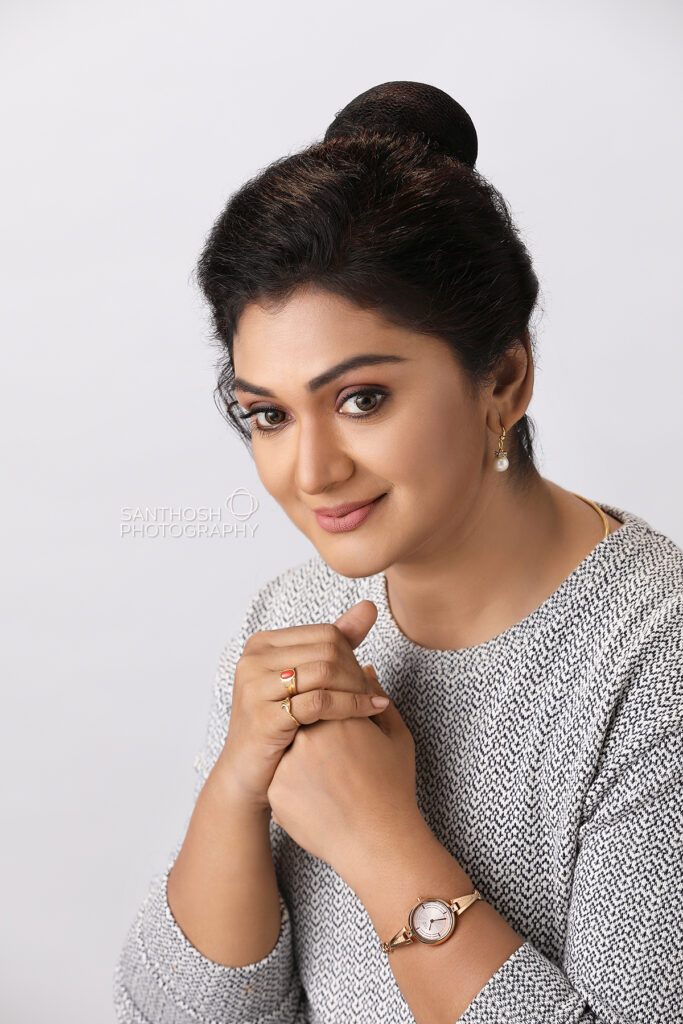 Celebrities are always the 'goto' when we fancy gossiping! This is not just the case with our local celebrities but with everyone around the world. Imagine you see an actor continuously portraying the same kinda role for at least 2-3 films, let's say a police officer; it would be difficult for us to look at him as something other than a police officer.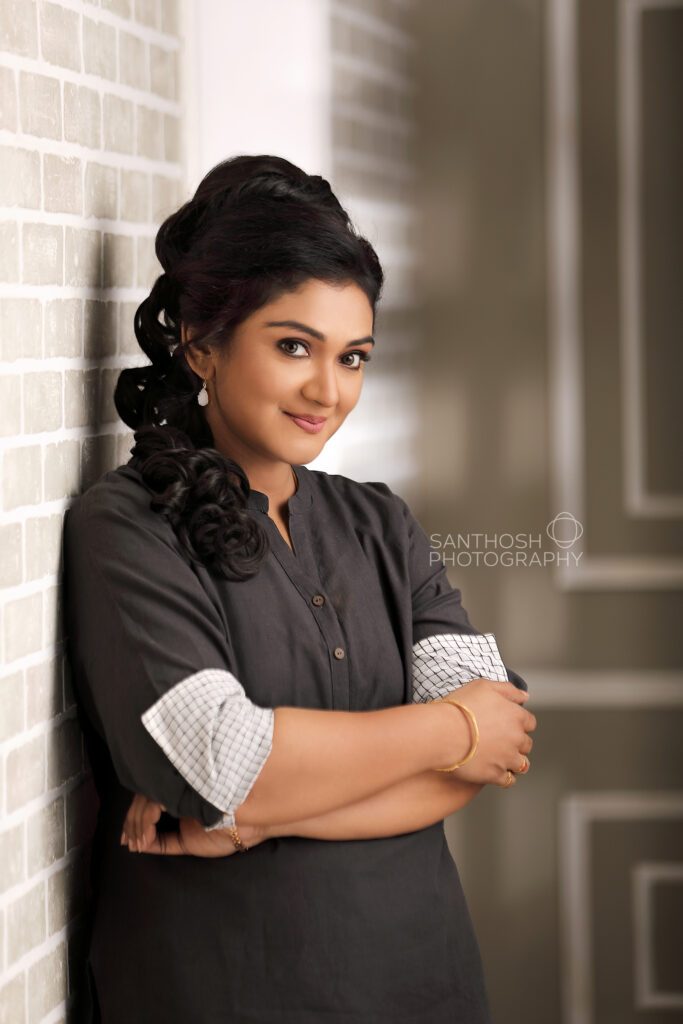 Sadly though, this situation is faced significantly by female artists, particularly in the South Indian film industry. If you were to take daily soaps, women who are portrayed in a particular fashion and unfortunately for them, they are branded to be that character. If you were to decipher this situation, there are two outcomes from this. One is that you do not allow the actor/ actress to grow beyond that because you have typecast them already and second is that, in this process, you are also limiting your entertainment value. For all you know, this celebrity who has been portraying the role of a homemaker could do perfectly well as an antagonist too!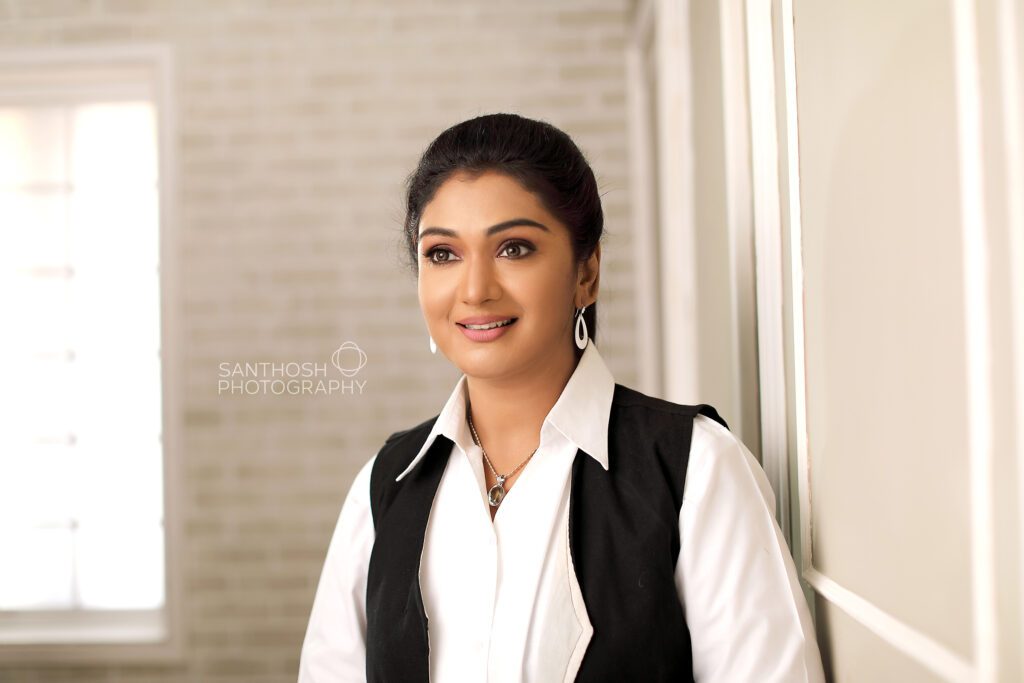 In order to break free from this monotony and to give fresh perspectives to how we look at our celebrity favourites, FotoZone undertook the exercise of changing the look 360 degree. Here are some images of Priya Mahalakshmi and also how we approached the photoshoot: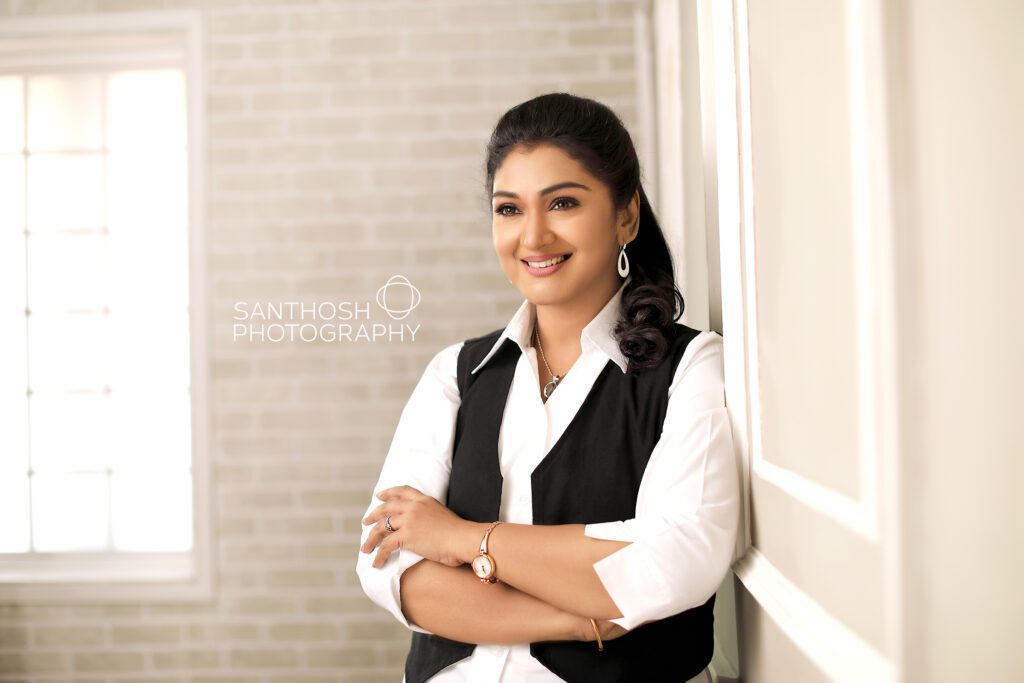 We did a detailed study of the works of Priya. This includes a research on what kind of roles she had played, what was required out of her in order to play the role and more importantly, how did the viewers/ audience reacted to her role. This includes what kind of a memory people had of her and how they related to her on a personal level.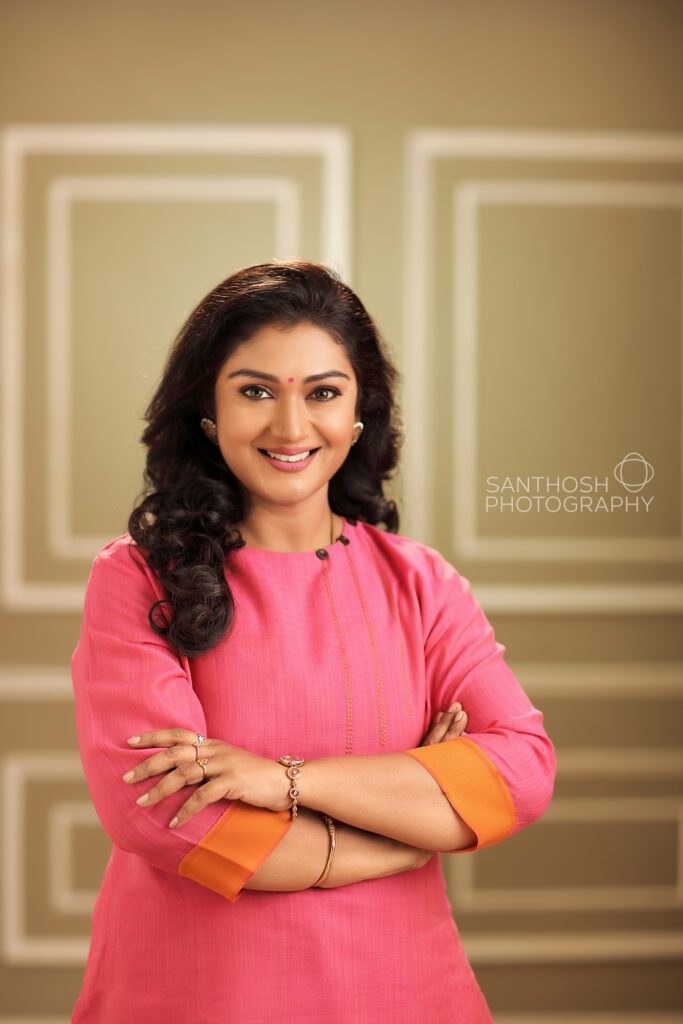 Once we had the clarity on the above, we knew our direction. Priya was portrayed as the picture perfect homemaker all along and she needed to breakthrough the stereotype already. We made a list of possible ways of photo shooting this celebrity. We certainly did not want her to feel out of her comfort zone immediately too. For even the celebrities would not want crush their fans believes.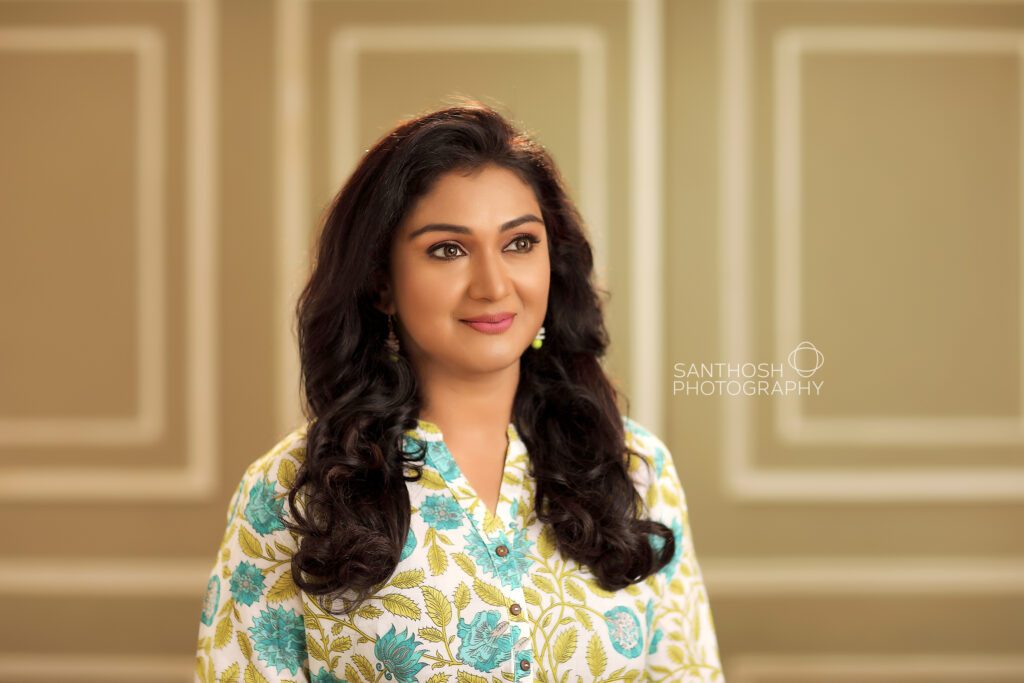 We came up with a set of costumes that we felt was perfect for Priya. It was a combination of semi ethnic to western wear and we kept the make up to minimal giving it more of a matte look.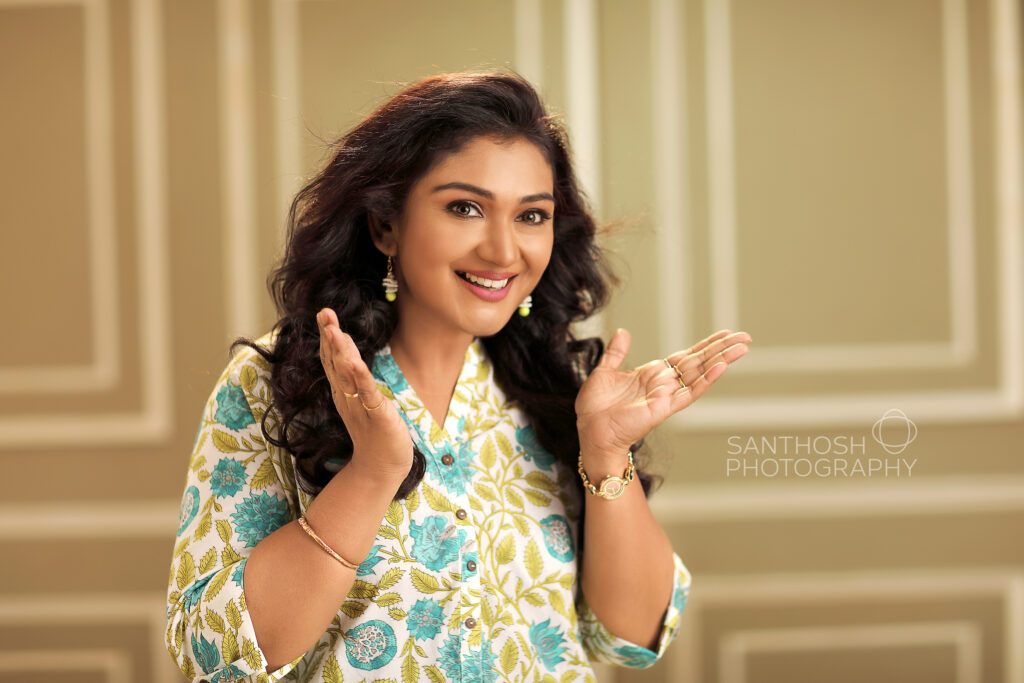 As far as photographing goes, we stuck to the myriad expressions that Priya gave us. We preferred to do it indoors to begin with. Indoor photography allows one to play with a lot of light and with the backgrounds of course. We were pretty happy with the output because not just Priya was happy but the way people started looking at her – the fans and also stakeholders from the industry have also started changing.