The industry expert's guide to professional business portfolio making
In my career as a professional photographer for over three decades, the need for business headshots and professional business portraits gained demand with the digitization era. We are in a unique business world where our potential connections and clients are likely to come across our brand first on digital media before meeting in person.
Hitting the best first impression becomes very vital and that obviously means, a professionally shot business portrait that reflects positively about your team and the values that you stand for.
Moreover, putting a face to the brand indirectly instills a sense of trust to establish a first level communication, which will prove very beneficial to take things forward. A company is run by a team that is united and works as a well-oiled machine. What best than well composed photos to express and iterate this value to your potential clients and recruits? So what do I bring to the table for your professional business portfolio building needs? To say the least, my richest experiences have been through photoshoots with celebrities, about which you can read up here.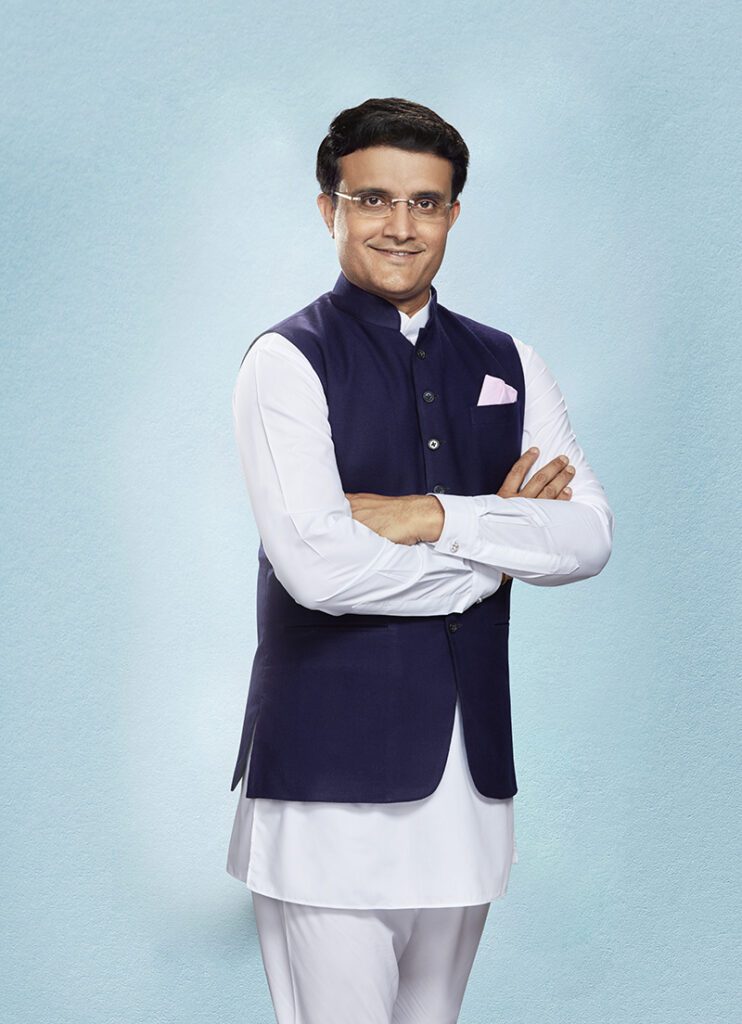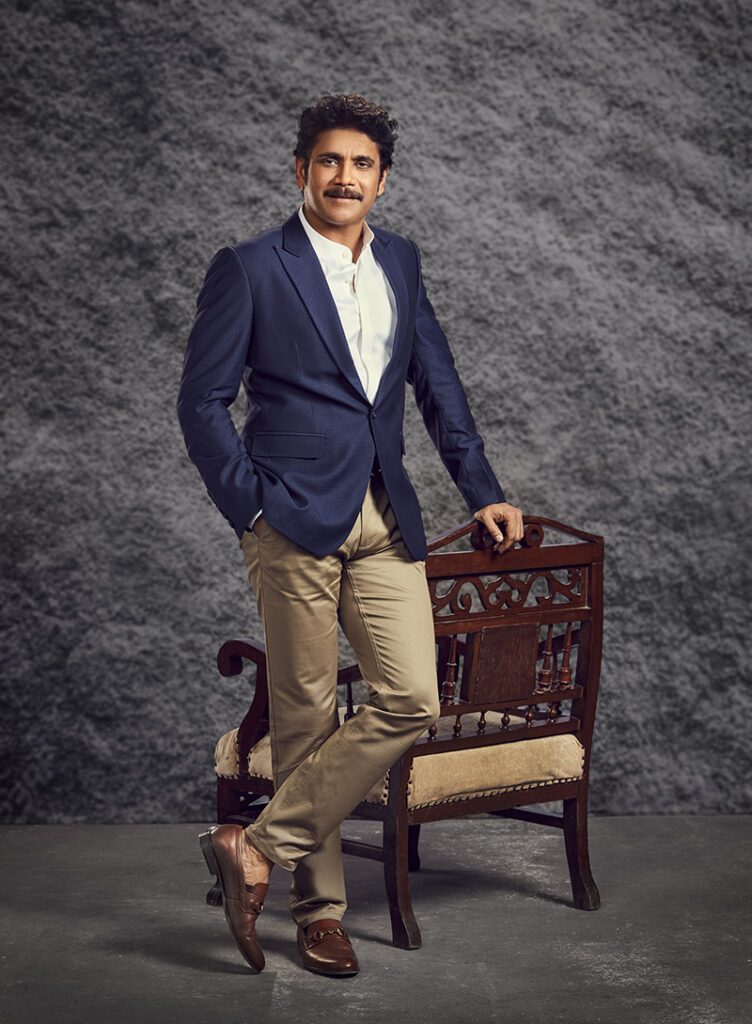 The key elements to nailing a business portfolio right is to first get a clear idea of the team, display media requirements, the location of shoot, lighting and the makeover.
Team Display
Getting familiar with the team and setting the comfort zone is vital to get the best output from the business portrait photoshoot session. I personally make sure to keep the conversation flowing in a light hearted manner to get the most confident expressions from the members.
The next focus point is to capture the photogenic angles and we do this by checking the live preview, discussing with the team and getting the complimenting angles captured.
Themes, Themes
Where the pictures are to be displayed, dictates the theme – who all to capture, where to shoot and what values to bring out through these business portraits. There are two unique professional business portfolios – One for Super Chef Dhamu set to the theme of "Traditional Village Cuisine" where we went all out with the village cooking props with the right lighting and spacing.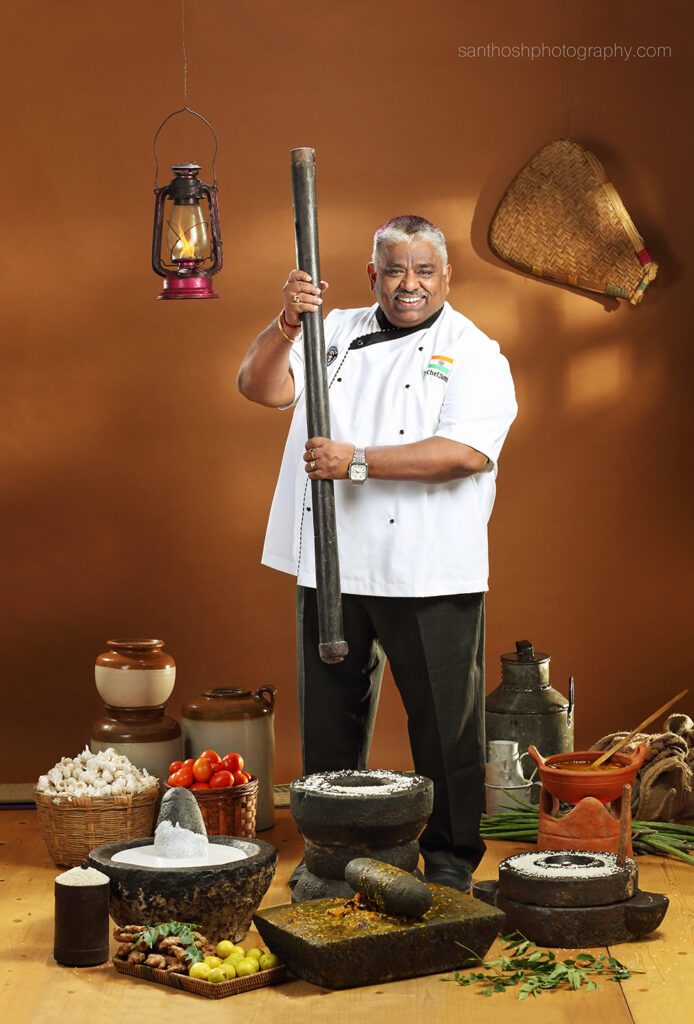 The portrait shot below shows the company's founder with his best product and the state of the art machinery on display which speaks volumes about his vision, work, sophistication and emphasis on quality.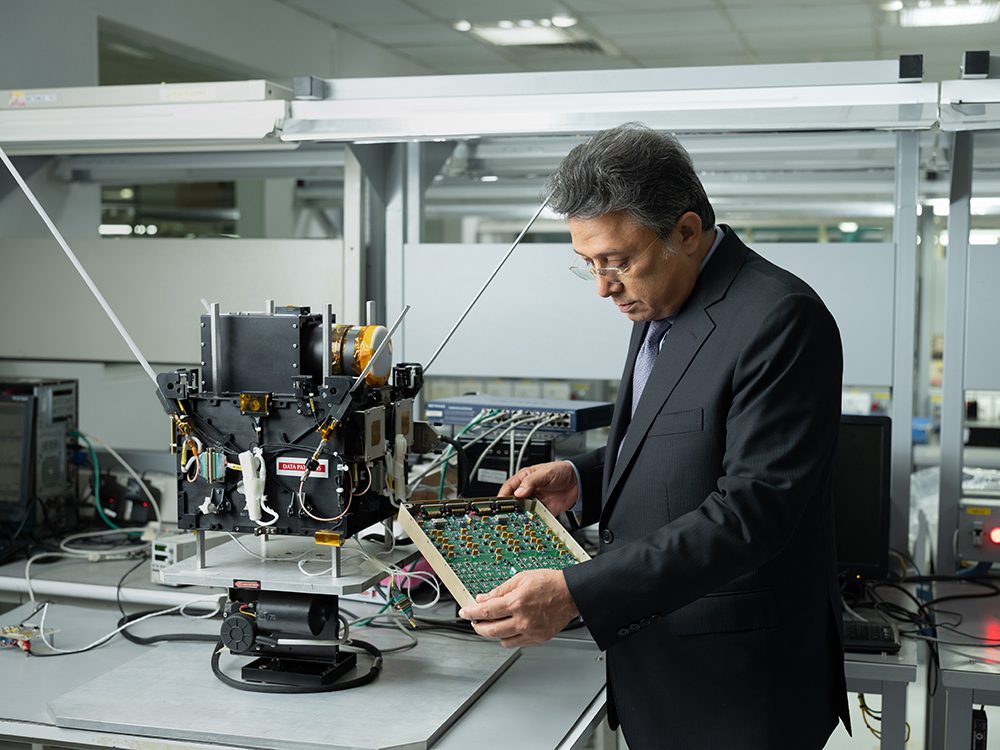 Another challenging business portrait photography assignment were that of a company and its team of top management and employees exuding a strong sense of team power, vertical growth and women power. Here are some of our most favourite and powerful business portraits.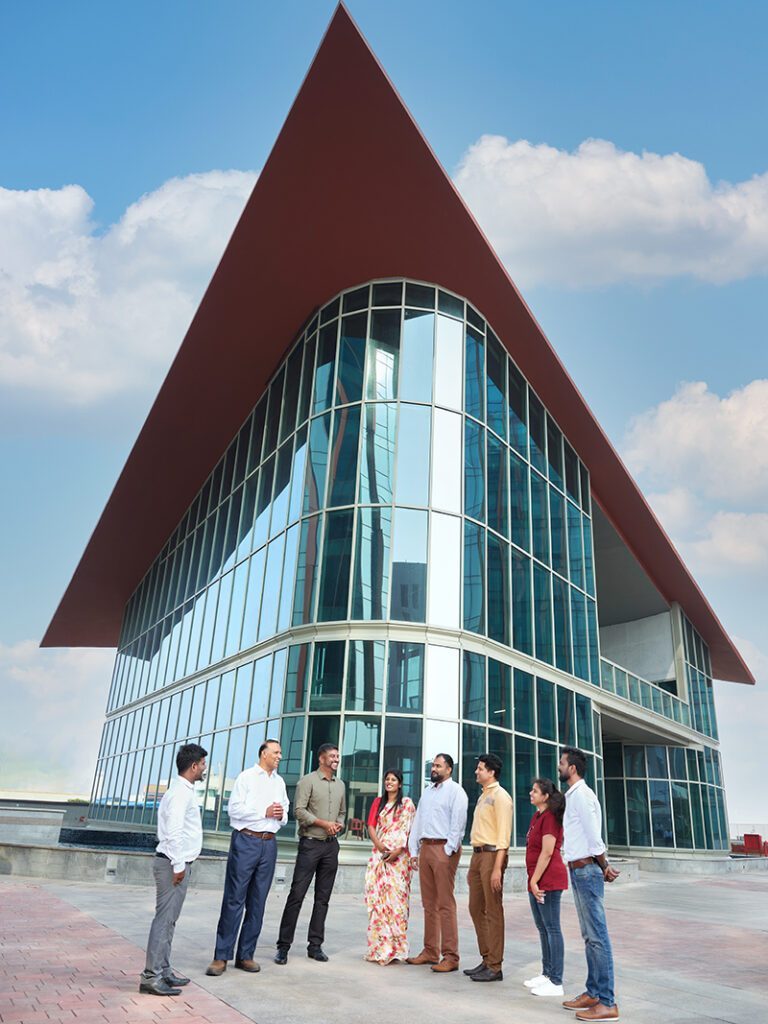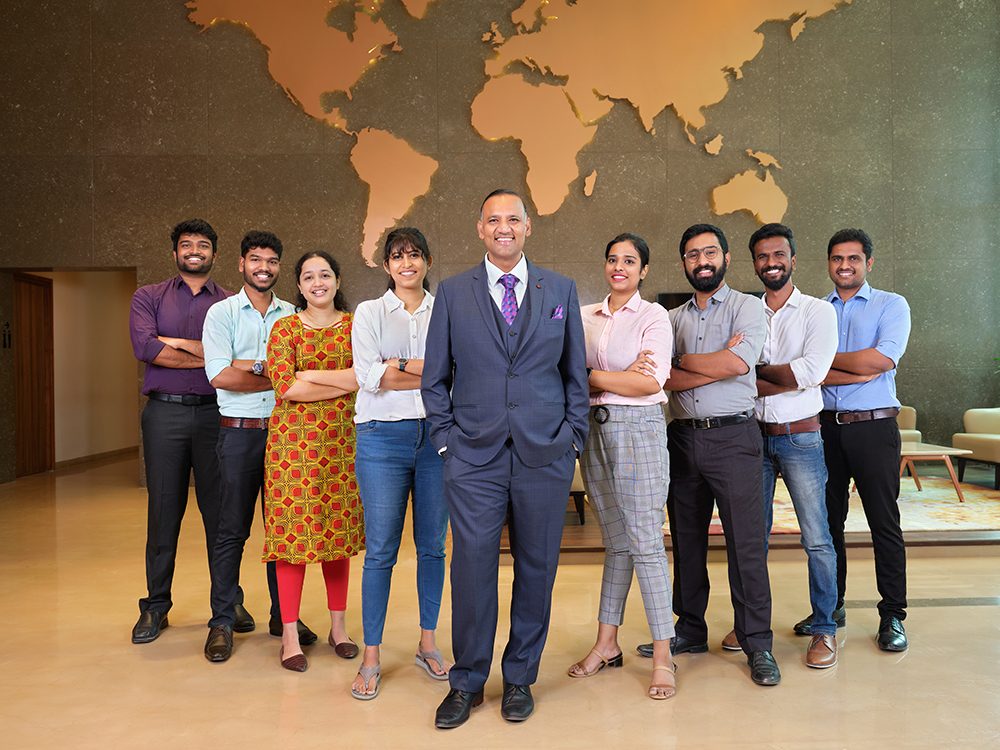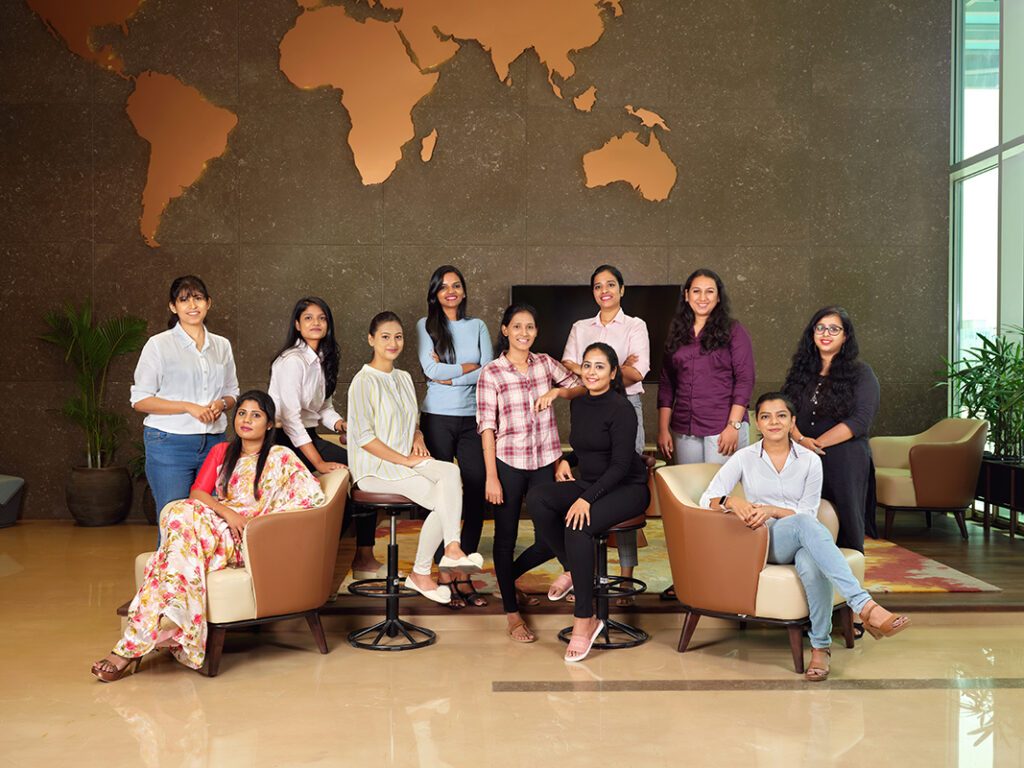 Location, props and background
What is to be conveyed through these professionally shot business portraits is what determines the location, props and the suitable business portrait background. This team wanted to highlight their team strength in the background of their formidable office architecture, the unity within hierarchy. Hence the below two shots came to be composed in the suited manner.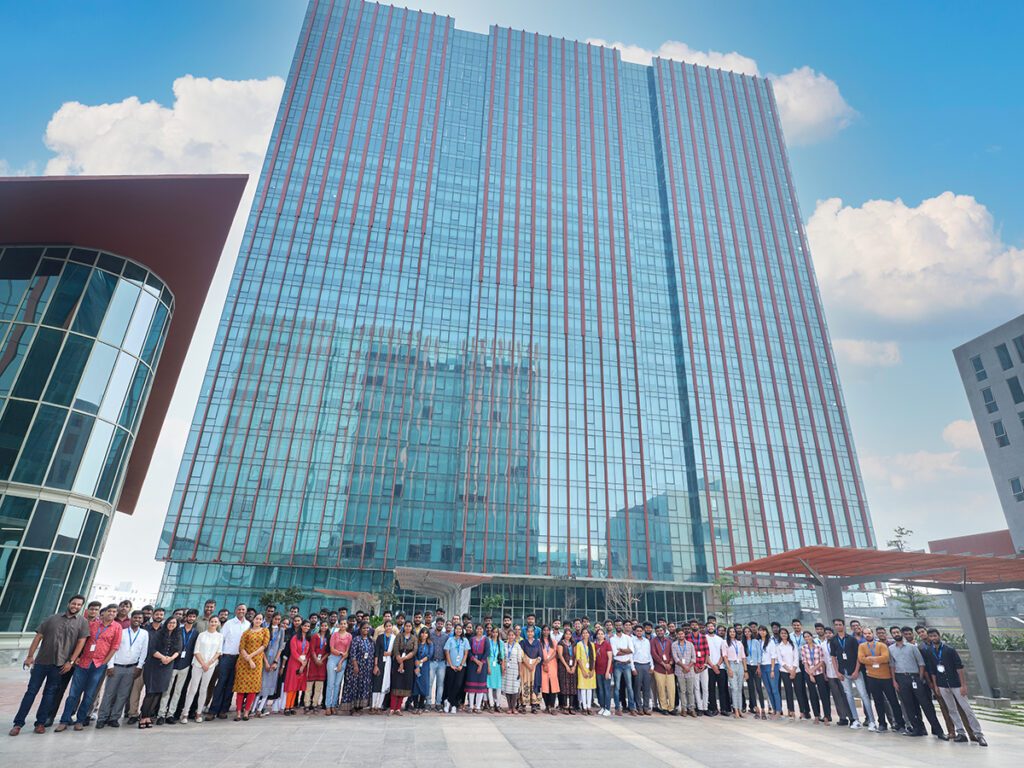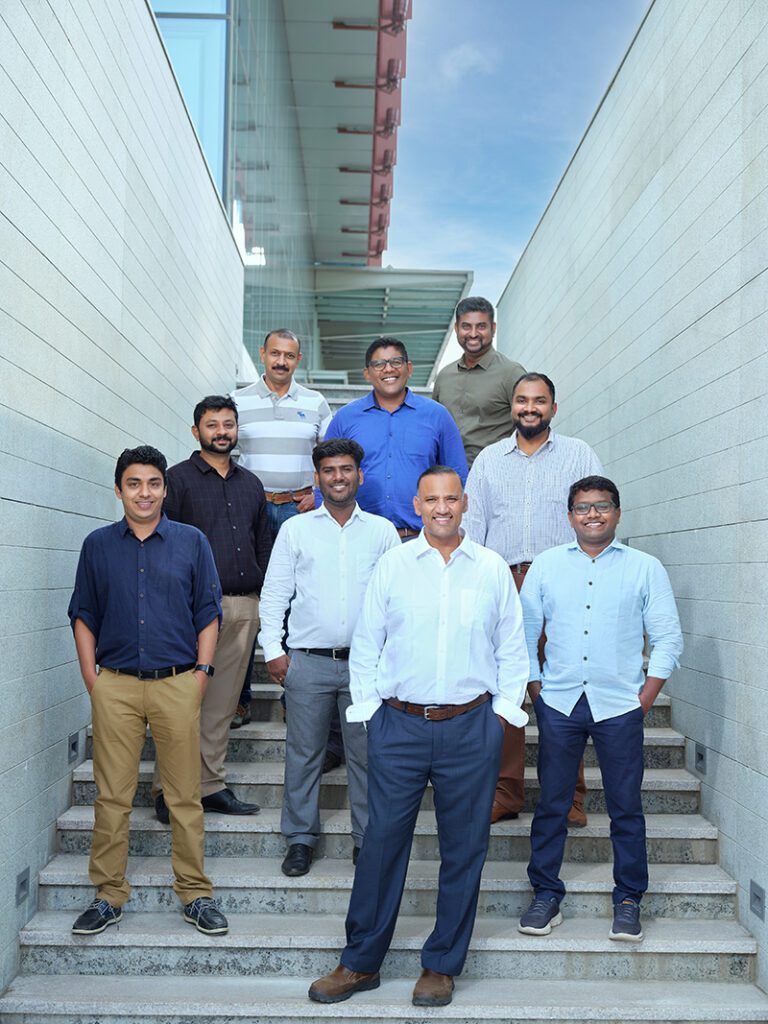 Lighting
This is a very subtle aspect but is a game changer factor in lifting a normal photo to a professionally taken business portrait. Light composition is my favourite play toy as this opens up a wide range of options to shoot a particular portrait of a single person or a couple.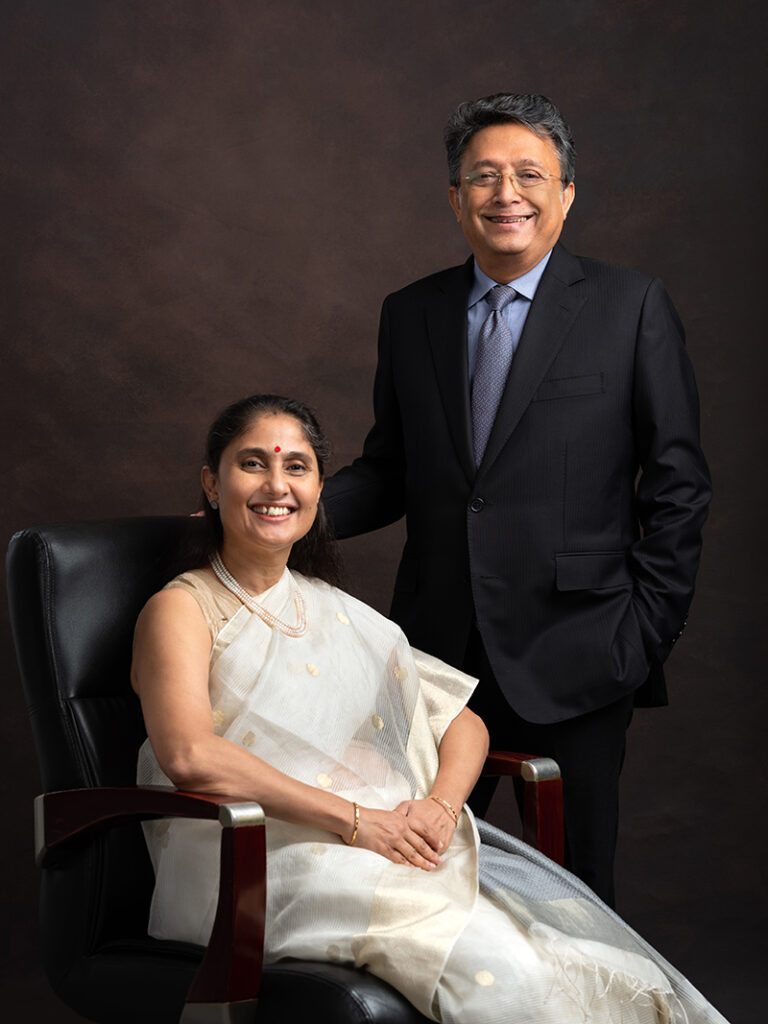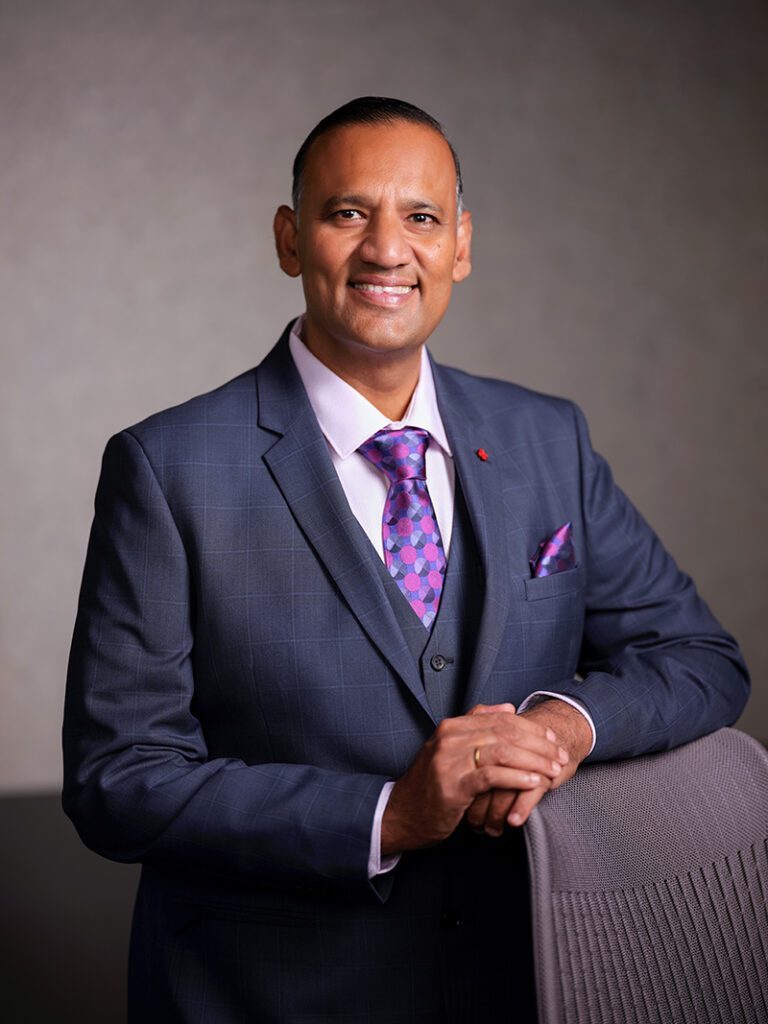 Makeover
A factor that ties in all the efforts of planning, background setting, lighting and theme is the makeover for the professional business portraiture. Lighting techniques and makeover go hand in hand for the professional business portfolio shoots that we conduct at our studio.
Being well experienced and having worked with the industry's best makeover artists for commercial and fashion shoots, we rope in the best in class makeover artists for our clients who understand the lighting set up and do their magic that compliments the composition.
There are many more layers and unwritten coordination that go into executing a successful business portrait photoshoot and personally, it is a rewarding experience for me when I see the gleaming faces of my clients while they view the final output and hold discussions on how this shot came to be!
Does all the above information excite you for your own business portfolio building? Drop me a mail with your requirements ASAP!